Top Five Things To Look For When Hiring A Video Production Company
Video content has grown to be a versatile marketing tool, and many businesses have begun using it to market their products and services. While producing a video might seem like an effortless process, there's a lot to consider when creating a compelling video. To ensure that your business message reaches your audience effectively, enlist the services of a quality video production company. They will help you reinforce your company's vision to your target audience through proper planning, equipment, and a professional team.
However, with so many video production companies in the market assuring quality results, it can be a daunting task to choose a reliable one. To help you with the selection process and make the right choice, here's a list of the top five things to look for when hiring a video production company.
1. Experience
Are they the right company for the job? Do they have the necessary skills and experience? When it comes to hiring a video production company, make sure that you don't look solely at their portfolio but also their years of experience and technical expertise. It is always best to outline your project as clearly as possible and then set up a call with them to review the finer details. Be sure about the purpose of your video, so you know exactly what you will be using it for. This will help the video producer better advise you on best practices.
Clarifying your project's purpose and design in advance as much as possible will help you better select a video producer who is qualified for the job. Think hard about your strategy and exactly what types of videos you think you will need. Will it be a profile video or an educational video? Who is your audience? What do you need to tell them? Where will they be watching your video? If you said YouTube, then you are not clear enough. If you need a car commercial and they haven't done a car commercial, then you probably should look for someone else who is an expert in that area. Visa versa with testimonials, shooting B-roll, drone video capture, and so on, as each type of video and even some types of shots require certain expertise. For example, if your video producer provides you with an unlicensed drone operator who is willing to work outside the law, your company could be on the hook for tens of thousands of fines due to the new drone flight regulations.
Finally, if you feel you are not clear enough on your video strategy, then it is okay to work with a local producer as a coach or consultant. Hire them on a short term contract to help you clarify your needs, ask them to help you find the right production team who is experienced enough in the style of video you want to create. It is very important for you to have an idea of the budget you want to spend before you embark on a video project. Most budgets start at $5000 on the low end and can easily reach hundreds of thousands. When you are doing research, you might see low-cost options for as little as $500, but be aware that type of solution will be templated, which is not a bad thing, but it generally will give you fewer options and will likely require you to rely on a very simple format and structure, not the most effective for complicated subject matter, shoots requiring B-roll or interview. Most producers are happy to look outside their own company to find the right talent for the situation. This is very common in media production. Most teams are made up of a group of assembled creatives selected just for that project.
2. Previous work
Several video production companies will host demo reels of their work on websites or social media pages. But it shouldn't be the only place you need to look for their work. You'll want to check their previous content in addition to their portfolio. It will help you determine if their style fits your needs and expectations. In particular, you want to look for examples of work that matches the style of video you are looking to create. If they don't have it on their site, ask them for samples which they might have tucked away but may not have the rights to distribute, as they may have been subcontracted for a portion of the project, they might be able to share those for private viewing.
Ask the producer to breakdown some of the processes that they used in their videos. This will help you better understand the workflow and timelines you can expect on your project. Having a helpful producer explain how video communication works on different types of videos will always be useful, so you know what to plan for as you embark on your video. Storytelling is often ubiquitous in nature. But as long as your messaging is clear and you know where the video will be used, there are often many ways to create an effective video to help disseminate that information. If you don't find a company that does exactly the type of video you are looking for, spend some time talking with a producer and explain what you are hoping to create. It can also be very helpful if you can provide them with video examples of what you are looking to develop, this will help your producer clarify the elements needed within your video.
3. Reviews and testimonials
It is easier to check a production company's level of professionalism and whether or not they have been fulfilling their clients' needs by looking at their reviews and ratings. This feedback should give you an idea of their work and what to expect if you choose to work with them.
To see the reviews and ratings of a potential video production company, you can either look through their website or conduct a Google search with their company name to see their Google reviews. Business review platforms like Better Business Bureau (BBB), Yelp, and even Facebook are excellent places to check out company reviews and testimonials. During your consultation with the video production firm, you can even ask them if they have referrals that you can speak to for more insights into their services and how easy it is to work with them.
When reading through reviews and testimonials, pay attention to how a client speaks about the production company. Check if they had issues with the company, and if or how these problems were solved. In case you see negative reviews, verify if the company responded and rectified the issue explained in the review. Businesses that are genuinely interested in client satisfaction will make an effort to explain themselves and do their best to make things right with the client. How a production company treats its past clients will determine how they will teat you as well. So make an effort to go through as many reviews and testimonials as possible before choosing a professional.
4. Customer service
Do their clients like their services? Are they consistent with their work? You will want a video production company that goes above and beyond to give you excellent service and understand your objectives. Ensure that they adhere to high standards and will always put you first. Doing this is essential as it will assure you of their commitment to serving your needs. Checking on customer service standards will also give you an idea of what their brand represents.
Video production companies with exceptional customer service are always available to assist you with your needs and reduce your efforts. They listen to your goals and expectations, help you create a plan of action, and are prompt. Additionally, they are open and honest and work with you to produce relevant and engaging content. Should you have any issues with the final product, these customer-oriented experts will ensure that the necessary changes are made so that you are satisfied.
On the other hand, production companies that are not interested in customer service are generally tardy, unprofessional, and least bothered about your preferences. They do not take the time to get to know your business and your requirements and usually produce standard content that doesn't really fit the message you want to get across.
5. Detail-oriented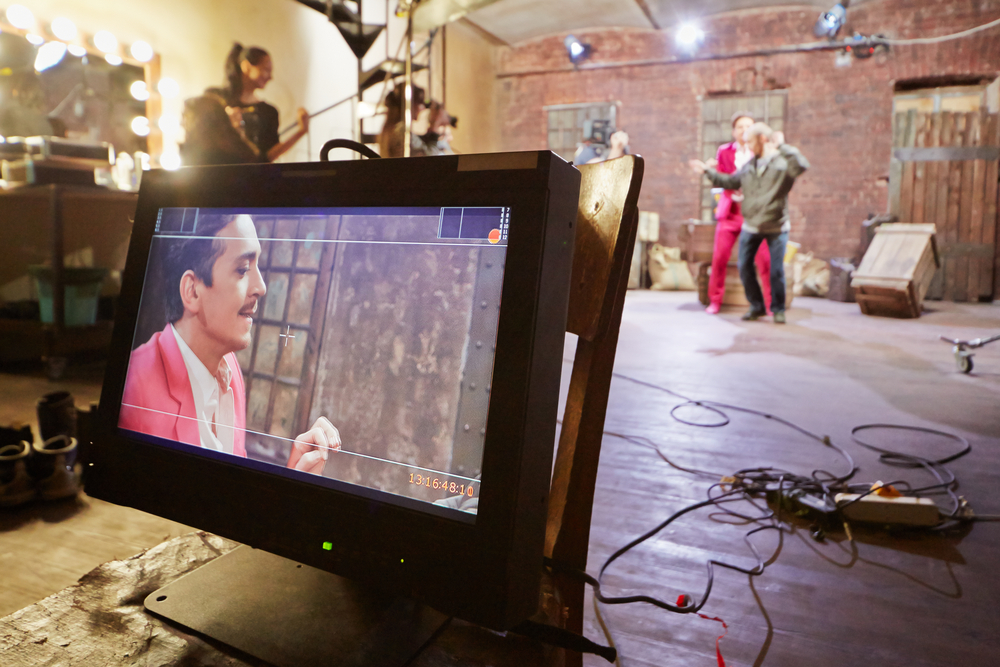 Look for a production company that pays attention to details and can capture what you envision for your content. A professional being detail-oriented will produce a video that accurately represents your company. In particular, you should look to work with a team that has a process in place. Preferably something that is step by step and will help you estimate what you need to contribute on your end. It will be essential that you have clear messaging in your videos, and you will need to know your audience and where the video will be seen. This will help you properly plan your video and influence the selection of a clear style, tone, and help you clarify the feelings you need to evoke. This is absolutely essential when creating great marketing or awareness videos. When producing educational content, style and tone are still important, but your video team should also work with you to define a clear structure to disseminate your educational information. Each type of video will have its own specific needs that your video producer should help you clarify.
To determine the details of your video, your producer needs to understand your business, audience, and the message you want to get across. Based on this, they will help you prepare a list of essentials that need to be taken care of for the video shoot. On their end, they will bring all the relevant equipment and make the necessary arrangements to shoot your video and have it produced systematically.
If you're looking for a corporate video production company in Vancouver, reach out to Tetra Films. As a team of experienced video producers and video editors, we have helped create quality content tailored to our client's needs. Whether you want a promotional video for big corporate companies, start-ups, or charities, we will be your guide to communicate your message to your audience. Our video production services are available to clients across Vancouver, Richmond, Burnaby, North Vancouver, New Westminster, Surrey, White Rock, Langley, Maple Ridge, Coquitlam, Port Coquitlam, Port Moody, West Vancouver, Abbotsford, Victoria, Mission, British Columbia, Toronto, Ontario, Calgary, Edmonton, Alberta.
To learn more about the services we offer, please click here. To get in touch with us, please click here.